Top-Rated Ductless AC Services in Bluffton, Hilton Head Island, SC & Surrounding Areas Since 1972
Howell-Chase Heating & Air Conditioning has been in the HVAC industry since 1972. In recent years, manufacturers like Trane have worked hard to create more energy-efficient heating and cooling systems. As a Trane Comfort Specialist, we're proud to offer one of the most efficient options on the market today: ductless HVAC systems.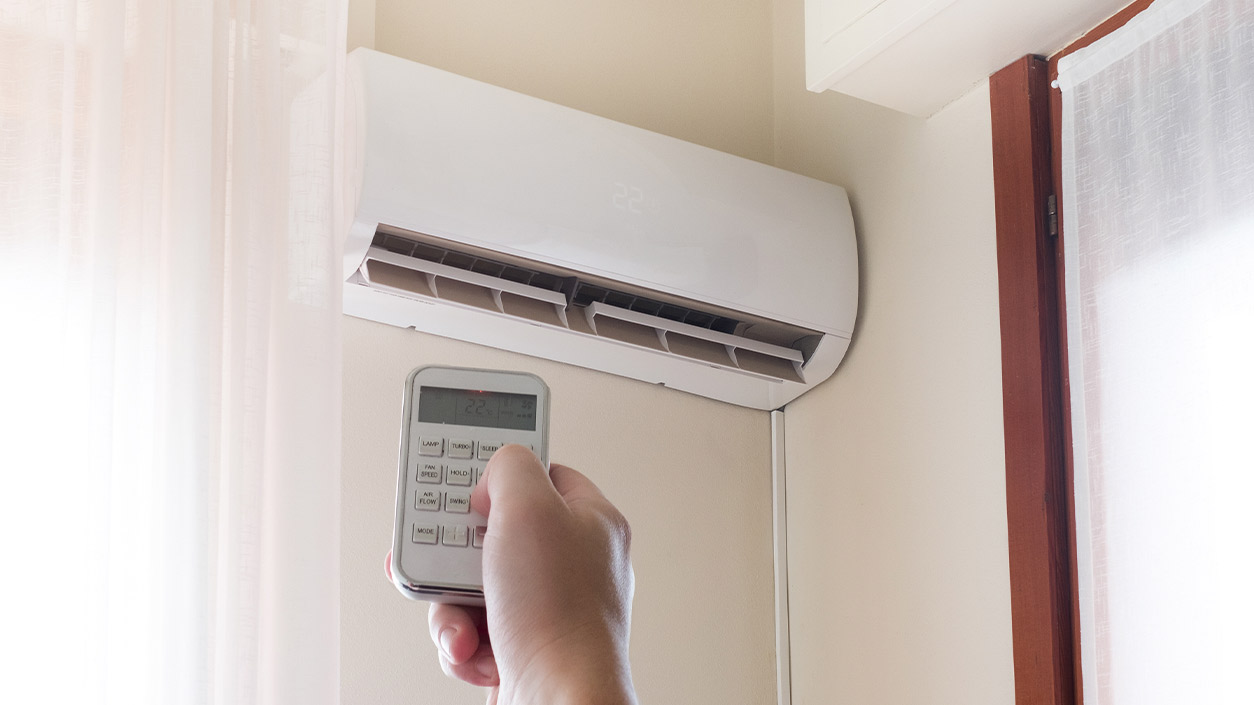 Ductless Air Conditioning Installations
Ductless systems use the same basic cooling cycle as traditional air conditioners, but they include a few key refinements that maximize energy efficiency and comfort.
Variable-Speed Compressors: The compressor is the "engine" that drives any air conditioner by forcing refrigerant chemicals to condense and release heat. Traditional air conditioners can only run at one or two speeds, which is why they have to cycle on and off occasionally. Ductless systems use variable-speed technology to match your home's cooling needs in real time for maximum efficiency and comfort.
Direct Cooling: Central air conditioners lose nearly a third of their cooling power to leaks in ductwork. While it's possible to mitigate those losses with duct cleaning and sealing, some loss is inevitable. Ductless systems are substantially more efficient because they deliver their cooling power directly into your living space.
Compact Design: Ductless systems are compact, and the indoor components sit high and out of the way on a wall. They also run almost silently.
Is Ductless AC Right for Your Home?
Because of their unique advantages, ductless systems are especially suited for certain types of homes. If you have an older home without a duct system, going ductless may be a more cost-efficient solution than central air. Likewise, if you're building a new addition, a ductless system may be more economical than extending the duct system into the new space. Customers choose us to install and service their ductless systems because:
We're a locally owned and operated HVAC company.
We're a Trane Comfort Specialist that carries and installs quality ductless systems.
We provide a one-year Howell Chase Labor Warranty on our ductless services.
We guarantee same-day service when calling in for an emergency.
We have a showroom that customers can visit to learn more about our products.
We offer a 100-percent customer satisfaction guarantee.
Proudly Serving These Areas in South Carolina
If it's time for you to invest in a ductless HVAC system, or if you want to learn more about your options, we can help. We have the experience and technical expertise to work with these advanced systems and get them up and running in your home. We proudly service these and the surrounding communities in South Carolina:
Beaufort
Bluffton
Brays Island
Fripp Island
Hardeeville
Hilton Head Island
Okatie
Parris Island
Ridgeland
Bloomingdale
Richmond Hill
Pooler
Port Wentworth
Saint Helena Island
Savannah
Sheldon
For all your ductless needs, contact Howell-Chase Heating & Air Conditioning today.