HVAC Maintenance Company in Bluffton & Beaufort County
Your home's heating and air conditioning systems work hard to keep you comfortable throughout the year. Like all machines, they experience regular wear and tear during use. That's why Howell-Chase Heating & Air Conditioning offers preventive maintenance services to keep your HVAC systems in good working order in every season.
Protect Your Systems by Investing in Our H/C Protection Plus Plan
Air conditioners, heat pumps, ductless mini-splits and other HVAC systems are complex machines with a lot of interconnected components. Our H/C Protection Plus Plan includes the following air conditioning and heating checks during our inspections:
Examine entire air conditioning and heating system.
Clean and replace disposable filters.
Check and calibrate thermostats.
Check blower motors.
Check refrigerant levels.
Clean and clear condensate drains.
Leave algae tabs in drain pan and condensate line.
Check condenser coils.
Check evaporator coils.
Check volts and amps on motors.
Check electrical connections.
Our NATE-certified comfort specialists also perform annual precision tune-ups, professional cleanings and safety inspections. We'll make sure your air conditioning and heating systems work at peak efficiency throughout the changing seasons.
Enjoy These Benefits by Signing Up for Our Preventive Maintenance Plan
When you sign up for our H/C Protection Plus Plan, we'll service your first HVAC system and each additional system. You'll receive two service visits per year, priority scheduling, and a 10-percent discount on parts and repairs. You'll never pay a premium for overtime services and get a free 1-inch filter replacement.
Maintain Your HVAC System to Gain Peace of Mind
HVAC maintenance will save you money, but it's about much more that. You have enough on your mind as a homeowner, and the last thing you need to worry about is a potential problem with your air conditioner or furnace. When sign up for a preventive maintenance plan from Howell-Chase Heating & Air Conditioning, you'll gain invaluable peace of mind that comes from knowing your HVAC system has been maintained.
We serve homeowners in these and the surrounding areas of South Carolina:
Beaufort
Bluffton
Brays Island
Fripp Island
Hardeeville
Hilton Head Island
Okatie
Parris Island
Ridgeland
You invested a lot in your HVAC system, and we encourage you to protect that investment by signing up for our H/C Protection Plus Plan. Contact Howell-Chase Heating & Air Conditioning to learn more about our preventive maintenance services.
Electrical Maintenance in Bluffton & Beaufort County
Our electricians have commercial and residential knowledge and experience. We provide top notch electrical service & installation. We're here to keep your home and business safe and comfortable.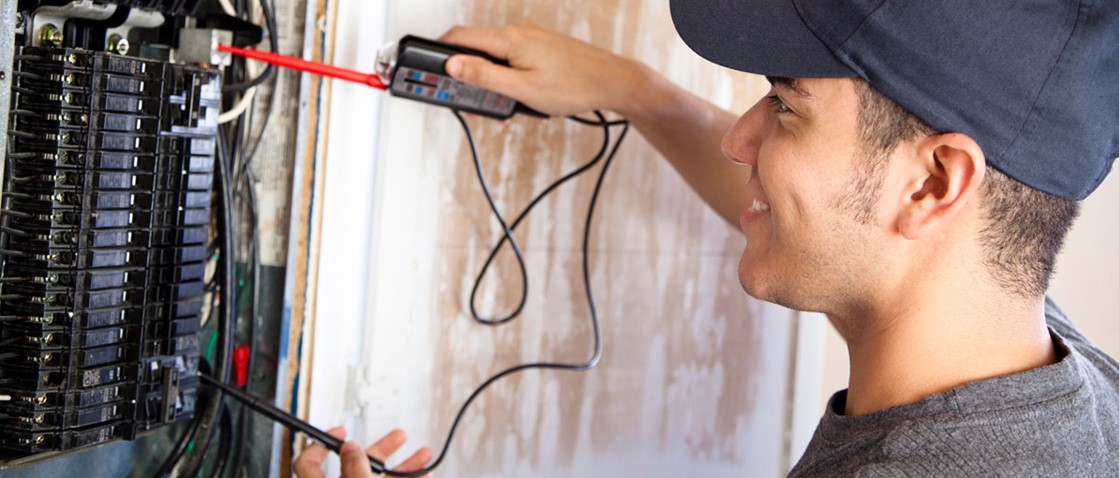 Electrical Preventative Service Membership
Priority Scheduling
Repair Discounts
Replacement Discounts
Check All Electrical Breakers
Voltage Panel Safety Inspection
Current Grounding System Inspection
Inspect All Electrical Outlets
Smoke Detector Inspections
CO Detector Inspections
Thermal Panel Scans
Up To $500 Off
Electrical Panel Replacement
Let's Talk Electrical Maintenance
The electrical service panel is a small box that is usually attached to a wall in your home or business. It contains various circuit breakers and other components that transfer electricity from the utility company to the individual applian ces and lights in your building. Over time, this box may become corroded, and loose connections and dust or debris may cause a malfunction. This puts your home or business at risk for power outages, tripped circuit breakers, and other inconvenient situations.
Why Panel Maintenance Is Important
To protect your electrical panel, you need to maintain it regularly. This involves keeping the lid shut, and checking periodically for signs of rust, moisture,and dirt. You should have routine maintenance done by a professional electrician at least once every three years. This can help ensure the system is functional, clean, and most importantly, safe.
Excessive dust and corrosion can wreak havoc on your electrical panel. By keeping it clean and maintained, you can avoid stressful situations from a malfunctioning electrical system. We will inspect the panel for signs of rust, wear and tear and will check all necessary connections.
Signs your electrical panel needs to be maintained or replaced include:
-The circuit breaker trips frequently
-There are hot or warm areas on the panel
-There is rust or growth around the panel
-The panel is dusty on the inside
The Benefits of Being a Member:
Regular electrical service keeps your electrical system operating safely, reducing the likelihood of unexpected or dangerous system failures.
Our membership offers special benefits and exclusive perks as well as peace of mind for your home or business.