Geothermal Contractors in Hilton Head, Bluffton, SC and Surrounding Areas Since 1972
Do you want to lower your home's carbon footprint without sacrificing your comfort and quality of life? One way is to install a geothermal HVAC system in your home. Howell-Chase Heating & Air Conditioning is a locally owned and operated HVAC company, and we make your home comfort our number-one priority. We take pride in providing top-notch customer service, and our comfort specialists are available around the clock.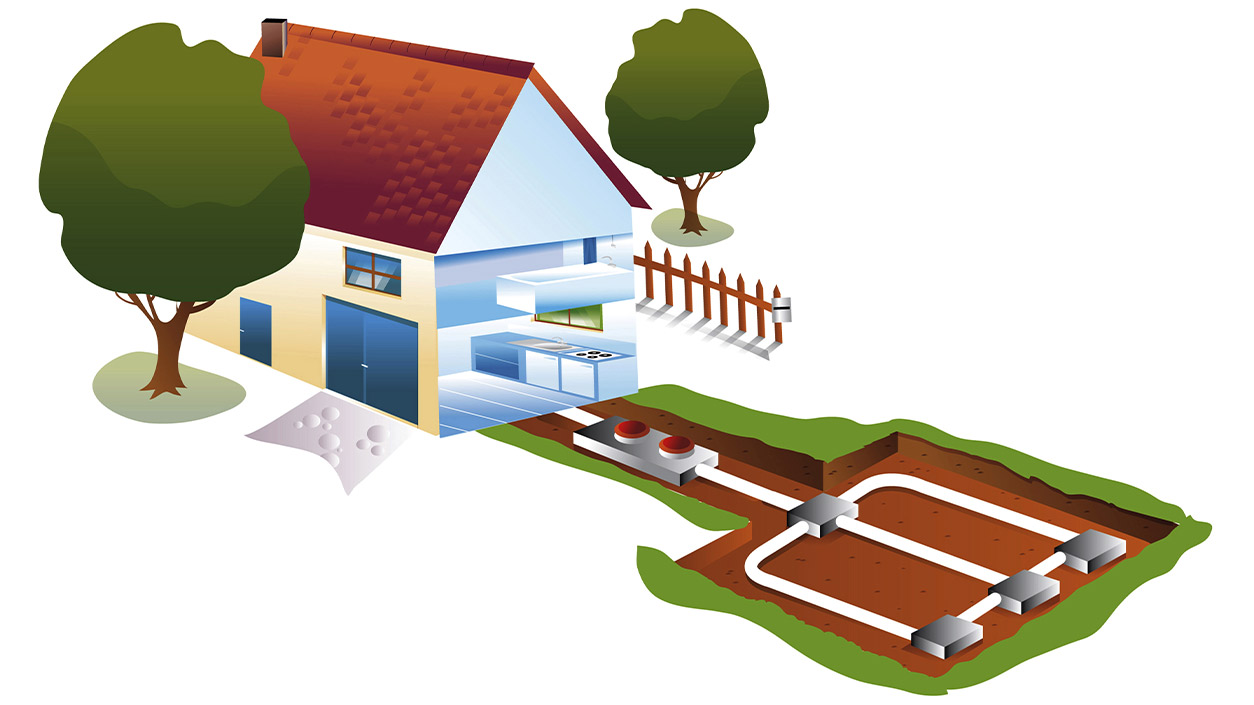 Professional Geothermal HVAC Installations and Replacements
A geothermal HVAC system can provide your house with cooling, heating and even a free supply of hot water when equipped for it. Instead of relying on fossil fuels, geothermal HVAC systems uses clean and renewable low-grade energy in the Earth's crust to cool and heat your home. Howell-Chase Heating & Air Conditioning can assess your property and help you decide which type of geothermal HVAC system would fit best.
When you entrust our comfort specialists with your geothermal installation, rest assured we provide a one-year Howell Chase Labor Warranty. As a Trane Comfort Specialist, we carry and install the most advanced geothermal systems available. If you visit our design center at our office, you can get hands-on experience with our products.
24/7 Emergency Geothermal HVAC Repairs and Maintenance
Geothermal heating and cooling systems are incredibly reliable pieces of HVAC equipment. But some issues are inevitable, especially if you don't regularly maintain your unit. At Howell-Chase Heating & Air Conditioning, we perform emergency geothermal repairs 24/7/365. We even guarantee same-day service for emergency calls.
The comfort specialists at Howell-Chase Heating & Air Conditioning specialize in maintaining all types of HVAC systems, including geothermal units. We perform preventive maintenance checks, tune-ups and safety inspections. When you entrust us to care of your geothermal HVAC system, we'll make sure it runs efficiently and lasts for many years.
South Carolina's Best Geothermal HVAC Service Provider
Today's homeowners are looking for ways to save energy and help the environment. Howell-Chase Heating & Air Conditioning is here to help. We're happy to provide geothermal services to these and the surrounding areas in South Carolina:
Beaufort
Bluffton
Brays Island
Fripp Island
Hardeeville
Hilton Head Island
Okatie
Parris Island
Ridgeland
Bloomingdale
Richmond Hill
Pooler
Port Wentworth
Saint Helena Island
Savannah
Sheldon
Founded in 1972, Howell-Chase Heating & Air Conditioning has grown to become one of the most trusted HVAC companies in the area. If you'd like to learn more about geothermal energy, consider us today. We guarantee your 100-percent satisfaction.